Introduction about Online Learning
Online learning has become an increasingly popular way to learn and gain knowledge. Online learning has been around for many years now. There are different platforms that allow people to learn online, whether it be via their mobile phone or computer. This gives students access to education from anywhere they may be. They can even go to their own place whenever they want. With the help of online learning platforms, anyone can get access to quality education from the comfort of their home.
There are different types of platforms out there, and each one offers something unique. Some are free while others charge a fee based on how much time you spend studying. Here we will take a look at some of the top online learning websites.
Best Free Online Education Sites (2022 List)
1) Coursera
2) Udemy.
3) Udacity.
4) Edx.
6) Skillshare.
What is Online Learning?
Online learning is a type of education that occurs at any time and place where students are able to access a course from their homes or other locations via the Internet. This allows them to learn anytime, anywhere, without having to go to class.
How does this affect me as a student?
The benefits to Online Learning include flexibility and convenience. Students can select the times best suited to their schedules, and they don't have to worry about missing assignments (assuming they're not due immediately). They can also use online courses to supplement their existing knowledge and skills, or even earn college credit.
Is it really possible to get a degree through Online Learning?
Yes! There are many accredited colleges and universities that offer online degrees. These programs vary widely, but often consist of traditional face-to-face classes combined with supplemental materials and discussions held over the Internet. Many schools offer certificates and industry-specific training.
Future of Online Learning
What are we doing wrong?
The future of Online Learning has been around for many years now. With the recent rise of MOOCs (Massive Open Online Courses) and other innovative approaches like flipped classrooms, the future looks bright for this type of education. However, these innovations have only scratched the surface. There is still much room for improvement.
Where do we go from here?
More innovation is needed in order to make Online Learning better than traditional methods. Here are some ideas that could help us improve our educational system:
Create a global open-source platform where anyone can create their own courses. This would allow students to take courses without having to pay exorbitant fees.

Allow students to interact with instructors through video chat and/or text chat. This would give students the opportunity to ask questions in real time and receive immediate feedback.
Asynchronous learning style
Asynchronous learning is characterized by the learner having their own time schedule and pace when completing tasks. This type of learning is often seen in online courses where students are not restricted to a set time period to complete assignments. Students have the freedom to learn at their own pace and can work through topics at any time, day or night. Because this type of learning allows learners to study anytime they want, it's perfect for those who struggle to focus in traditional classes.
Collaborative learning environment
A collaborative learning environment is similar to that of asynchronous learning but instead of studying alone, students work together to discuss concepts and share ideas. This encourages students to build relationships with other students around the world and provides an opportunity to get feedback from peers. This allows them to learn from each other and improve their understanding of material.
Peer review of content
Peer-review is where instructors post information about the course or assignment to allow students to provide feedback. This helps instructors understand how well the course has been received by students and what improvements need to be made before publishing the final version.
Advantages and Disadvantages of Online Learning
Advantages
 – You can study at your own pace
 – You have access to a large library of resources
 – You don't need any equipment other than a computer
 – Access to a wide range of tutors
 – No time requirement
 – All content is free
Disadvantages
 – Not everyone has internet access
 – There are no face-to-face interactions between students and teachers
 – Students might not feel comfortable asking questions if they do not understand something
 – You are dependent on the teacher's knowledge base
 – You might not get the same level of attention as in a classroom setting
 – You cannot practice what you learn outside of the class

Final thoughts 
The biggest problem that Online Learning faces today is the lack of quality education. Students are not given the opportunity to learn from high-quality resources that can improve their knowledge. With this type of educational content, students would have the ability to develop their own skillset and become well-rounded individuals. Many schools are already incorporating online education into their curriculum; however, they are doing so without giving enough thought to the future of online education. In order to survive with the ever-changing technological world, online education needs to adapt to current trends and be able to create its own niche. This means that online education needs to focus on creating high-quality content that is easily accessible. If online education continues to fail at providing quality content, then we may see a shift back to traditional learning methods.
Deuglo is a Mobile App Development Company based in Bangalore which provides you the Best Online Learning App which is used by students, universities or schools and other educational institutions for the purpose of study, research, seminar and training to fulfill their educational requirement.
Summary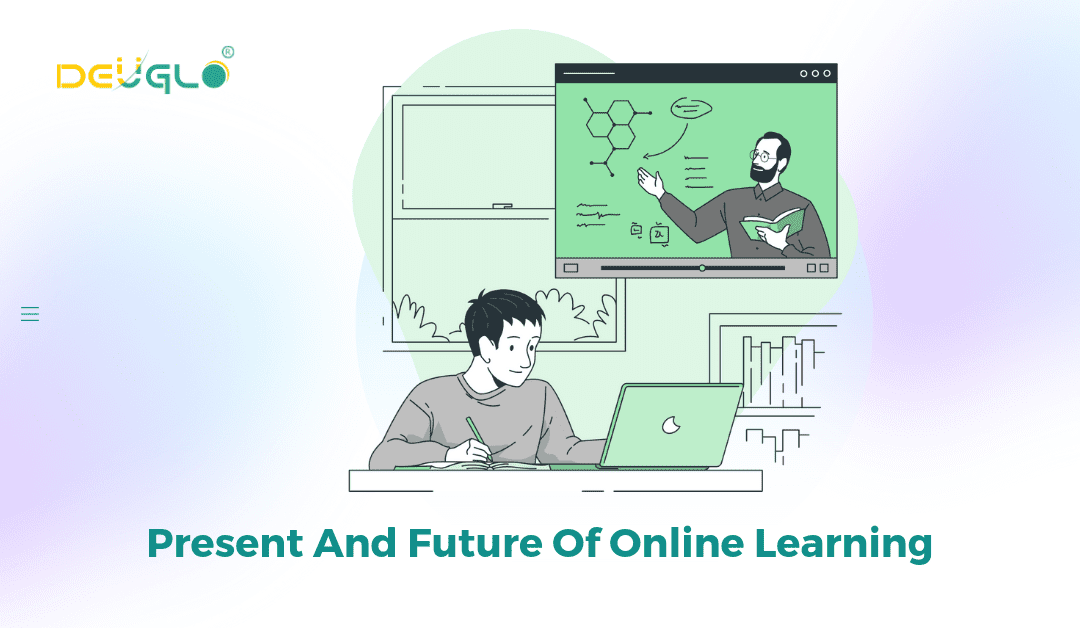 Article Name
Present And Future Of Online Learning | Deuglo
Description
Online learning may be the future of education. It provides a flexible, effective and cost-effective platform where learners can acquire skill
Author
Publisher Name
Publisher Logo