Most Trusted Mobile App Development Services in Bangalore, India
We are one of the leading mobile app services company in Bangalore, India offering the best-in-class technologies to develop top-notch mobile applications that suit your requirements. Right from the concept, design, and launch of the mobile app, our company takes care of the entire development cycle.
#1 Mobile App Development Company in Bangalore, India
Deuglo – Mobile App Development Company in Bangalore, Karnataka, India is an award-winning mobile app development service with a decade of experience in developing cutting-edge mobile apps. No matter how big or small the app is, our team of skilled professionals and mobile app developers will deliver their 100% dedication and effort. We sincerely understand the significance of high-quality mobile application development, hence, we employ effective development strategies and attractive UX designs.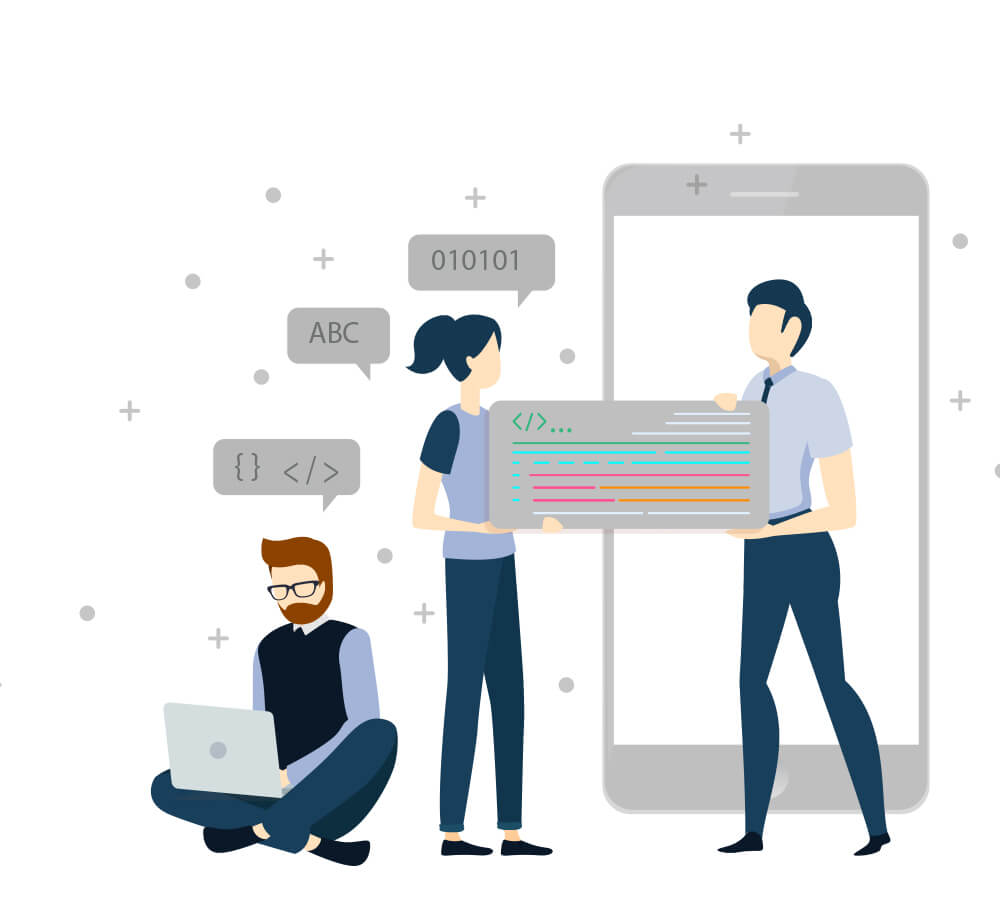 Transform Your App Development Idea into Smart App
At Deuglo
, we offer high-quality mobile app development services that include
right from design to development till it reaches the market. Our team of mobile developers offers robust, high-quality, and scalable mobile apps within the scheduled timeline.
As every day, hundreds of apps are getting released in the play store, we can guarantee you that our app will not get lost in the crowd, but stand tall amongst the competition. When compared with other mobile app development services in Bangalore, India we deliver our work at around 35-40% lesser cost. 
Being in the industry for more than a decade, we've seen every new technology associated with mobile phone development from native to stutter development. With our huge amount of development experience, we've gained immense experience in how users use smartphones for various tasks. 
This gives us first-hand advantage to design highly scalable and feature-rich applications across all platforms including iOS and Android
App Development Services We Offer
At
Deuglo
, we focus on creating mobile-first businesses. Our team of highly qualified and skilled professionals develops innovative mobile solutions and cross-platform apps. 
Once you reveal your idea to us, we start discussing with the stakeholders, do and extensive research, and review the concept to fully understand the opportunities that exist to make the concept a viable business solution.
IOS App Development
At Deuglo, one of the leading Mobile app development company in Bangalore, we've a highly dedicated and skilled team of Android developers having years of experience in the Android Framework, React Native, Flutter, OpenGL, Swift, Android Security Architecture. We have been involved in many successful and groundbreaking Android applications over the years.
With a decade of experience in Android development, you can always trust to deliver a mobile application that fulfills all your requirements to the fullest. We guarantee that the application is compatible with most of the latest Android versions and smartphones. We strive hard to design and develop mobile applications that take less memory and lightning-quick to load. Our mobile apps are developed to take your business to the level and largely help in boosting your conversion rate.
Are you Looking for a Mobile app development company in Bangalore?
Please send us your requirements. We will get back to you with a free quote.
Android App Development
Deuglo is a leading iOS Mobile app development company in Bangalore, India that assists in turning your app concept into a reality. Our highly experienced iOS app development team has been involved in building highly innovative and complex app over the years. Our strategical development approach makes even designing compelling UI and UX designs easier. 
Our iOS apps are conceptualized and developed in such a way that they can be easily adapt to new versions and technologies. Our team of iOS developers creates apps that are compatible with all Apple devices. Having more than a decade of experience in iOS mobile application development, we have clients throughout the country and abroad.
If you need to widen your business reach, increase your sales and profits, it is high time that you create an awesome mobile application now. Our agile development methodology helps minimize the overall risks and maximizes the speed of the development phase. Along with the development process, we also handle everything including App store submission according to Apple standards and guidelines.
As an experienced iOS app development services company, we put a large value on confidentiality, hence our mobile apps are built with the highest possible security from third parties and others. Even after the app is launched, we offer ongoing maintenance to keep the app updated with the latest platform updates.
Are you Looking for an iOS Mobile app development company Bangalore?
Please send us your requirements. We will get back to you with a free quote.
Agile App Development Process
At Deuglo, a Mobile app development company in Bangalore, India, we follow an agile development methodology that assists us in delivering applications within the scheduled timeframe and without compromising on quality.
Experienced Team
With over a decade of experience in the industry, we have successfully completed more than 100+ apps on various verticals including Health, Construction, FinTech, Education, Travel, etc. In the process, we have built together with a core team of mobile developers highly skilled in native and various other mobile technologies. Our developers undergo constant training and regular seminars are conducted to keep them updated with the latest trends in the mobile industry. 
Regular Updates
One of the main reasons that we have been able to retain our major part of the client base over the years is because we strive hard to stay on top of our development process all the time. We provide our clients with regular updates from time to time. 
Flexible Engagement Model
Another advantage we offer to our clients is a flexible engagement model whereby our clients can choose between hourly-hire, fixed price, or a partnership model according to their needs.
Transparency
We also have a complete transparency in our development process to enable our customers to stay updated throughout the development process. Our honest and effective communication strategy is the key in maintaining a long-term relationship with our clients.
What we offer for Mobile App Development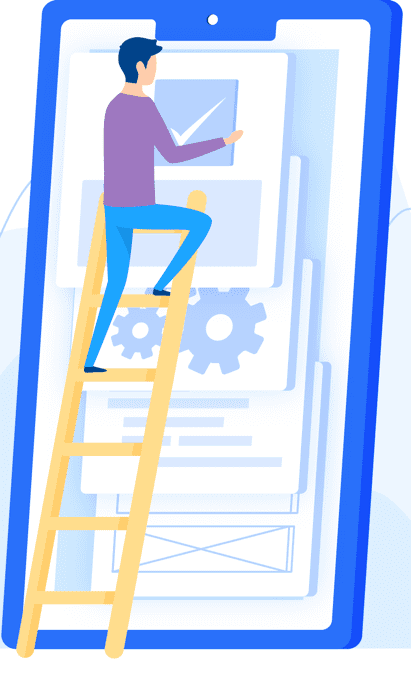 Frequently Asked Questions (FAQ)
How much does it cost to develop a Mobile App?
The overall cost associated with the development of a mobile application mainly depends on various factors including:
The development platform

App category or niche

App complexity

Number of features etc.
How long does it take to develop and launch a Mobile App?
The time taken to develop and launch a full-fledged mobile application depends on various factors including the complexity level, the development team strength, changes and enhancements, experience level of the team along with the various features and functionality associated with the app.
Do you provide maintenance and support after the launch?
Yes, we provide basic maintenance and support once the application goes live. Based on our app development agreement, we provide extended support and maintenance services to the app. 
What solutions are provided by mobile app development services?
At
Deuglo
, a leading Mobile app development company in Bangalore, India, we provide various mobile app development services include:
Android and iOS app development.

Cross-platform app development

Progressive Web App development

Mobile UI/UX Design services

Mobile App Testing and automation

Mobile App Consultation

Mobile App prototyping

Mobile app porting

Maintenance and ongoing support
Build, Test and Deploy Your Mobile Apps with Deuglo
Get Your Free Quote Now!!!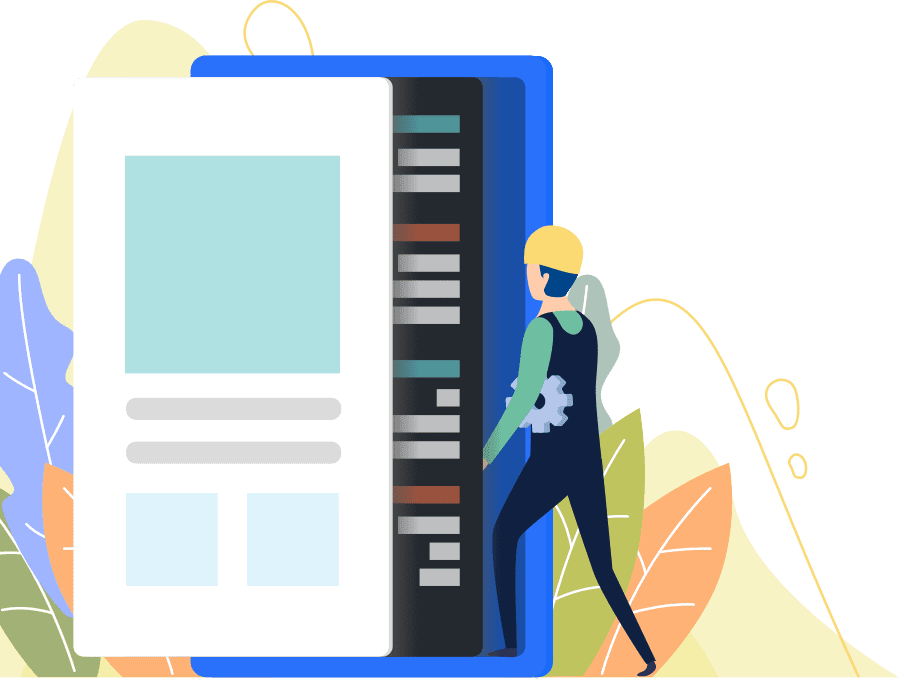 Have a Mobile App Development Project in Mind?
Let's discuss the project with our Top Mobile App Development Company in Bangalore!
Choose our expert team of mobile app developers, and designers convert your ideas into reality.