Deuglo – Best Social Media Marketing Services in India
Social Media Marketing Services is the best way for promoting your business online. These days social media has become the fastest and easiest way to reach millions of people around the world. If you want to promote your product or service then you need to go with Social Media Marketing. Deuglo is a Social Media Marketing Services provider in India that offers services like Facebook advertising, Twitter ads, Instagram Ads, Google Ads, Pinterest Ads, LinkedIn Ads, and other Social Media Marketing Services. If you want your business to get noticed online then this is the right place to do it! Get Social Media Marketing Services in India at Deuglo.
Social media marketing has become one of the most effective ways to promote your business. With the help of social media platforms like Facebook, Twitter, LinkedIn, Google+, YouTube, and Instagram, you can advertise your products and services as well as increase brand awareness.
Here are some of our Social Media Marketing Services
Facebook Marketing
We provide Facebook advertising services in India. We have years of experience in this field and have helped many businesses get their message across. Our team works closely with you to understand your business and create a campaign that gets results.
Twitter Marketing
We offer Twitter Advertising Services in India. Let us help you make the most out of this popular platform. We ensure that your tweets reach maximum people and generate quality leads for your business. You can choose from different packages depending on your budget. Contact us today for Social Media Marketing Services!
Linkedin Marketing
Your complete Linkedin Marketing service provider firm in India offers the best value for money LinkedIn Marketing services and helps small businesses and startups to promote their business with a professional team of Linkedin Marketing Consultants.
Instagram Marketing
Deuglo provides high-quality Instagram marketing services in India from expert and talented Instagram marketers, who are working in this field for a long period of time. We do all types of Instagram services like boosting your post, creating a new account, profile
Pinterest Marketing
Deuglo delivers the highest Pinterest marketing service at a business-friendly cost. Our services are designed to provide the ideal Pinterest marketing solution for your business. Inquire now!
Why Social Media Marketing Services?
Social Media Marketing Services are becoming increasingly popular. Many companies have turned to social media marketing to help their businesses succeed online. This has been happening due to the fact that many consumers use these sites to find out about products and services before they decide to purchase them. Companies can use this advantage to get higher customer retention rates and increase profits.
Social media marketing has become an essential tool for any business owner who wants to take his or her business to the following levels: Increase traffic to your site, Get more leads, Generate sales, Improve brand awareness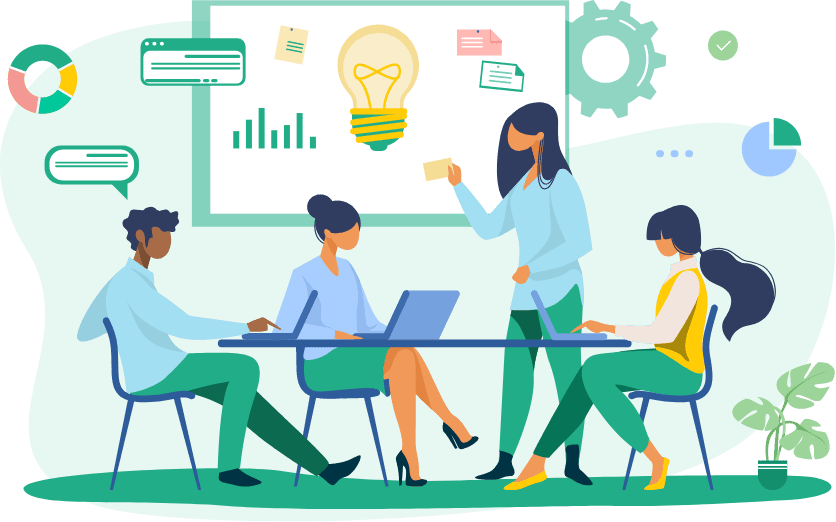 How Can Social Media Marketing Help Business?
Social media marketing can be a helpful tool if used properly. There are many benefits that businesses can achieve by using social media marketing strategies.
 – To increase brand awareness
 – To improve customer engagement
 – To gain product insights
 – To drive traffic to a website.
But before we jump into how to use social media marketing correctly, let's first look at what social media marketing is. According to Wikipedia, "Social media marketing is the practice of leveraging web 2.0 platforms to reach your target audience." So, social media marketing is using social networking sites to promote products and/or services. This includes websites like Facebook, Twitter, YouTube, LinkedIn, Google+, Instagram, Snapchat, Pinterest, etc.
Let's start from the top. What exactly do Social Media platforms offer?
The first thing you need to know is that social media platforms are not owned by any company. They were created to allow people to share information and connect with each other online. They also provide companies with ways to showcase their products and services and communicate with customers directly. With this said, we have listed some of the benefits of using social media platforms:
Free Promotion – 
You can use social media platforms for free promotion and reach millions of potential customers. There are no costs involved.
Targeted Audience – 
Through targeted advertising, you can focus on reaching specific audiences based on age, gender, interests, and location.
Customer Service – 
In addition to promoting your product, social media platforms can be used to respond to issues and questions raised by your clients. This saves time and money.
Why should you choose Deuglo for Social Media Marketing?
We offer cutting-edge Social Media Marketing Services that are effective at getting your business noticed. Our approach to generating leads for your business isn't just about posting content; we have developed an exclusive suite of tools that empower our clients to take their marketing to the next level. We help you leverage online platforms like Facebook, Instagram, LinkedIn, Twitter, YouTube, Snapchat, and others and develop a strategy tailored to your brand.
Our primary goal is to help you build your customer base and create long-term relationships through our Digital Marketing Services. We don't want to "sell" you anything. We give you the free options to make your own decision based on what works best for you!
Deuglo's team of professionals can implement these strategies into any type of business — regardless of size, industry, or product. Contact us today to learn how we can help you get ahead of your competition.
What is Social Media Marketing?
Social media marketing (also known as social media advertising) is the use of social networks, websites, blogs, etc., to promote products and services. This includes posting links to your website, sharing videos, images, articles, etc. You can use this type of marketing to increase traffic to your site, raise brand awareness, increase customer engagement, and much more.
How does Social Media Marketing work?
The basic concept behind social media marketing is that if you have a business page on Facebook, then your customers are going to notice this. They may like what they see, but not everyone who visits your page becomes a paying customer. That's where the magic happens. If people like what they see, they will share it with their friends and family. These are called "Like-Generated Traffic" or LGT. Over time, more and more people will visit your page and become interested in whatever it is that you are selling.
What are Social Media Marketing Services?
Social Media Marketing Services are services that help you market your business through social media platforms like Facebook, Instagram, Twitter, etc. These are free tools used to promote businesses and brands. Some of these services include posting videos, creating articles, writing blogs, managing ads, responding to comments, managing customer service, connecting with influencers, and many other things. 
Benefits of Social Media Marketing Company?
Social media marketing companies can help your business get more customers and increase sales if done correctly.

It helps you build brand awareness.

You can reach out to a large audience at low costs.

You can use other people's accounts to promote your product.

It shows that you have real customer service skills.

Your reputation gets better.
Do you want to Promote your Business on Social Media? Visit Deuglo
Deuglo is one of the best social media marketing company in India. We provide SMM services to small, medium, and large-scale businesses that are looking for a boost in their business. We handle your Social Media Pages to reduce your time. Get Started Now.