Deuglo: Reliable Logo Design Company in Bangalore, Karnataka
If you are looking for an experienced Logo Design Company in Bangalore, then you should definitely consider Deuglo. We have years of experience creating credible and eye-catching logos for businesses of all sizes, from small startups to well-established businesses. Plus, our team is comprised of a diverse range of talented individuals with a breadth of experience. If you are after a logo that will help your business assert itself visually and properly brand itself, then Deuglo is the perfect option.
We offer a variety of Logo Design Services, including web design, app design, identity redesigns, brand development, and marketing campaigns. Our team is an expert in traditional graphic arts such as typography, font usage, and layout Design. We also have access to a wide range of software programs such as Illustrator and Inkscape to help us create high-quality logos.
To get started with our Logo Design Agency, please complete our free consultation form or contact us today. We will be happy to answer any questions you may have and help you choose the most effective Logo Design for your business.
How can Logo Design help improve your Business?
Logo Design plays an important role in helping businesses improve their image, presence, and overall success. When creating a meaningful logo, it is important to not only think about the aesthetics of the Logo Design but also its function within the overall marketing strategy. By following some simple principles, you can create a logo that looks great and helps your business achieve its desired goal.
First and foremost, always keep your logo relevant to your industry. By selecting a style that reflects the content or purpose of your business, you will project a polished and professional image.
 Next, consider how your logo will be used. Make sure that every element of your branding system is Functional, Informative, and Attractive (FFIA). By including these three key goals in your planning process, you'll ensure that all elements of your branding system work together harmoniously to deliver a strong message to potential customers.
Font choice is also crucial for delivering effective branding messages. When choosing the right typeface, be sure to consider both the specific function of the font (such as legibility) and its overall aesthetic value. Furthermore, use typography sparingly – too many bells and whistles can risk overshadowing your message.
Finally, be sure to test drive your new branding system before Implementing it nationwide. By using different fonts, sizes, colors, etc., you can make sure that your Logo Design is effective across all devices and mediums
Logo Design Process: How to Create a Professional Logo
IT Companies, Schools, Colleges, and motorcycle brands – all have a logo. Logo design is an essential part of branding your business. A good logo can help establish your business as reputable, help your customers, and even increase sales. To create a good logo, you first need to understand the process involved. We will show you how to go about designing a professional logo using the following steps:
Define Your Goals
Your first step is to define your goals for the logo. This will help you to determine what it needs to accomplish and whether or not it should be functional or expressive. You also want to decide on the tone and style that you want for the logo. 
Create a Guidelines Template
Next, you'll need to create a guidelines template that will help you with both the design and eventual usage of the logo. This template will include such things as fonts, colors, and graphics. 
Choose a Basic Formality
After creating the guidelines template, it's time to start developing the basic formality of the logo. Choosing a basic formality will help guide your design decisions and keep your logo consistent across different media types and devices. 
Start With Concepts
Once you've selected a basic formality, it's time to start conceptualizing ideas for the Logo Design. Use sketches and drawing software to come up with concepts that reflect your goals and objectives for the logo. 
Test Out Your Ideas
Once you have some nice concepts down, it's time to test them out on different media types and devices to see how they look in action! You can also use focus groups or user testing services to get feedback on your designs before finalizing them。
If you're not familiar with Logo Design, read on for a sneak peek of some common types of logos. 
Type I: This type is the most common and is where the company's name or phrase is in the middle in large, bold lettering. 
Type II: This type has a smaller font that appears around the main text and usually uses a sky or landscape as its backdrop. 
Logotype: A logotype is a simple graphic that symbolizes the company name or product without having an associated word or phrase.
Icon: An icon typically represents an item, service, or concept and can be used to identify different marketing campaigns, products, or websites.
Branding System: A branding system refers to a collection of symbols, colors, and images used to visually represent a company.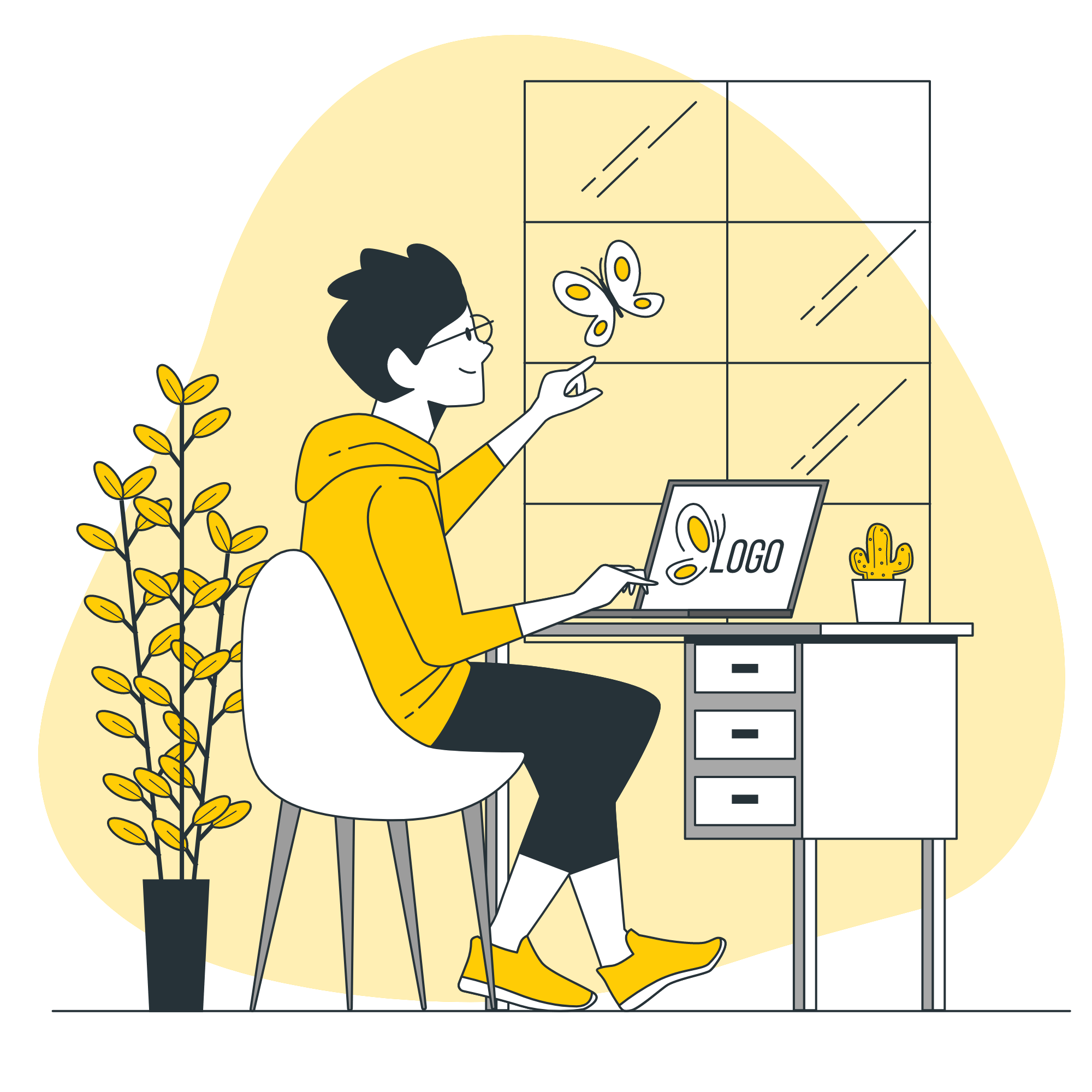 Why is Logo Design important?
A logo describes the company and the logo is the front face of the company. Very often, it is the primary thing that a possible customer will notice about your business. A logo is far quite just an image; it's some extent of recognition for clients and a crucial foundation for the branding of your company. A well-designed logo is a simple thanks to convey to potential customers that your business is professional, trustworthy, and provides quality products or services. Let your logo describes your service or product.
Why choose Deuglo for your Business Logo Design?
Deuglo is a top-tier, Logo Design Company in Bangalore in the digital age. We specialize in custom Logo Design across all digital platforms. From web design and development to social media and beyond, we have the experience and expertise to help you succeed.  Let's take a look at some of the reasons why you should choose Deuglo for your next Logo Design project: 
Professionalism – Deuglo takes pride in having a professional team of designers who have years of experience in the field. We use cutting-edge tools and software to produce high-quality logos that stand out from the rest.
Flexibility – Deuglo is committed to providing flexible, responsive customer service. If you have any special requests or suggestions, we will do our best to accommodate you.
Affordability – Logo design services at Deuglo are affordable and suitable for businesses of all sizes. You can get started with a free trial to see how the platform works before making a purchase.
Speedy turnaround – Most importantly, Deuglo guarantees quick turnaround times for all orders placed on the platform. You won't have to wait long for your new Logo Design to come into existence!

A competitive edge with our quick turnaround time and industry-leading quality standards.

Unmatched creativity and branding ability from our team of professional designers.

Comprehensive guidance throughout the process – from consultation to final delivery.
Do you want a professional Logo Designer for your Business? Visit Deuglo
Looking for a professional Logo Design Company in Bangalore, India? Deuglo is here to help. We deliver world-class logo solutions, with expert designers and a 99.9% customer satisfaction rate.