B2B mobile apps
B2B mobile apps are those that connect businesses directly with their customers. They allow users to track orders/invoices, send payments via credit card, manage inventory, etc.
Businesses use them to keep tabs on what their customers are doing, how they're interacting with the brand, and if they have any feedback. Customers can view their order history, get reminders about shipments, and even pay invoices.
B2C mobile apps
B2C mobile apps are used by consumers to access deals, discounts, reviews, and other information from various companies.
What's the Difference Between B2B and B2C Mobile Apps?
The difference between B2B and BtoC mobile apps are vast and have been discussed many times before. However, they do share some similarities that make them both interesting platforms for your business. But what makes them different? Let's take a look at the differences.
B2B mobile apps focus on businesses who sell products or services directly to other companies. They tend to be used by sales representatives, account managers, or other employees who work directly with customers.
B2C mobile apps focus on consumers who purchase goods or services directly from a company. These types of apps can be used to connect buyers with sellers through direct contact. B2B Vs B2C – Which Should You Choose?
Conclusion 
The conclusion I drew from my research was that B2B (Business-to-Business) apps are better than B2C (Business-to-Consumer) apps. This may be due to the fact that B2B apps are used for longer durations while B2C apps are used for shorter durations. People who use B2C apps need them for various reasons such as purchasing or finding information. However, people who use B2B apps do not necessarily have any immediate reason to download them. Therefore, they tend to stay on these apps for a long time. On the other hand, B2C apps are downloaded to find something immediately. So, if your app is B2C, make sure you create high quality content that keeps users engaged.
Deuglo is a business Mobile Application Development Company with its roots in India, that delivers highly creative, highly customized mobile applications, which are built using the latest mobile app development technology. Deuglo offers B2B & B2C Mobile Apps Development solutions with a variety of features. Deuglo also offers an individual approach to each of our valuable clients.
Summary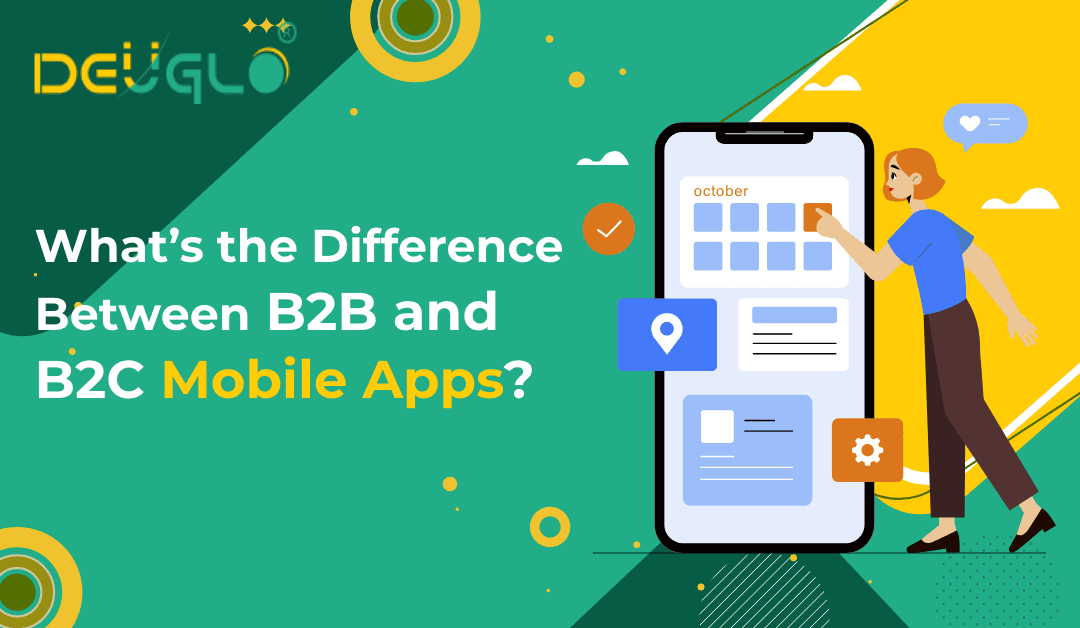 Article Name
Difference Between B2B and B2C Mobile Apps?
Description
Having just one mobile app for your business is no longer an option. There are plenty of reasons to create both B2B and B2C mobile apps for your small business.
Author
Publisher Name
Publisher Logo