The digital marketing landscape is always changing, and 2023 brings more potential than ever. To stay on top of the latest trends and make the best decisions for your brand's growth, get familiar with our list of must-watch digital marketing trends for 2023.
Digital Marketing Trends for 2023
Increase In Personalization
In 2023, we expect to see a dramatic increase in personalization. This means taking the time to tailor your messages and offers to each individual consumer — right down to their age, location, past behaviors, language preferences, hobbies, etc. Brands that really understand their customers' needs will have a major edge over the competition through improved user experience. Leveraging advanced AI technology can help marketers automate personalization at scale and cut the cost of manual effort significantly.
Voice Search Optimization (VSO)
Voice search optimization (VSO) is quickly becoming an essential element of digital marketing. By 2023, most consumers will use voice search tools daily to interact with brands and products. These tools make it easier for users to access information with less effort, resulting in higher return rates for businesses. To maximize your brand's reach, you'll need to optimize your website for voice search technology by making sure content is produced using the relevant language and keywords people are likely to use when speaking into their devices.
Augmented Reality (AR) & Virtual Reality (VR)
As technology continues to advance and become a more integral part of online interactions, AR and VR hold an increasing amount of potential in the realm of digital marketing. These tools can provide customers with immersive virtual experiences that can be used to try on clothes, test products, or explore your company's offerings. AR and VR can also provide incredibly detailed data for marketing campaigns to better understand user demographics and preferences.
Storytelling Using Video Marketing
Storytelling with video marketing has become increasingly popular for brands who aim to increase user engagement with their content. Video isn't just about creating killer visuals and audio — it's also about conveying a story that resonates with your target audience and serves your brand's objectives. Whether you are telling a story through an explainer or narrative-style video, one of the primary goals should be to focus on why your audience should believe in and trust your product, service, or message.
Snackable & Bite-Sized Content
Snackable and bite-sized content is becoming increasingly popular among marketers. Consumers have become more impatient, so it's important to create content that is attention-grabbing, fast-paced, and visually stimulating. Short YouTube videos, GIFs, memes, infographics, and quick blogs are all great examples of snackable content that can help capture consumers' attention quickly and efficiently. Making content thoroughly engaging as well as entertaining is key while creating snackable or bite-sized content – don't forget to always include a Call-to-Action at the end!
Need help taking your digital marketing strategy to the next level? Deuglo, India's premier Digital Marketing Agency, is here to take the guesswork out of creating a successful online presence. 
Summary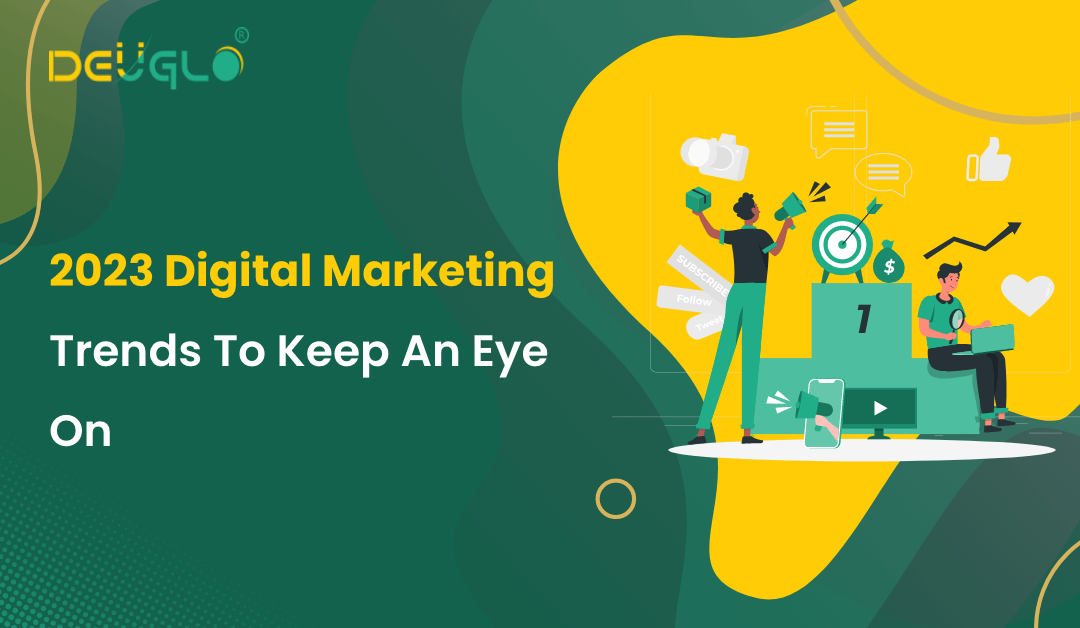 Article Name
2023 Digital Marketing Trends To Keep An Eye On
Description
Looking for the latest trends in digital marketing for 2023? Don't miss out! Get ahead of the curve with this list of 2023 digital marketing trends to watch.
Author
Publisher Name
Publisher Logo