Need a Wearable App Development Company in India?
We are a Wearable App Development Company in India. Our team has developed over 100+ Wearable Applications and we can help your business start its own successful journey. We have worked with clients from different industries including Education, Retail & Hospitality, Travel & Tourism, Banking, Finance and several others.
Some of our apps featues include:
– An app to keep track of your daily workout routine using GPS. You can get detailed exercise stats like calories burnt, distance travelled, heart rate etc.
– A music player that keeps playing songs based on your mood. Its super simple and easy to use.
– A location tracker that shows where you are currently at.
– A shopping list manager that helps you stay organized.
Wearable App Development Services in India
Wearable Apps are becoming more popular, but how do you go about creating one? What is App development for wearable devices?Wearables are gadgets that may be attached to a user's clothes or accessories. In order to exchange data between the network and the device, these devices often link to a smartphone.
These apps that receive data from wearable devices are known as Wearable Applications. The hardware on the smartphone, such as sensors, is accessible to these types of apps via the device's API. Using these sensors, data is collected and sent to an app that has been coded to provide the desired result. The wearables industry is being flooded with a variety of various options. We have already acclimated to the use of smartwatches, activity trackers, fitness bands, and even smart eyewear in our regular lives. It is expected that their popularity will only increase in the future years.
Services to be availed for the development of wearable apps for your business
The world of technology is undergoing rapid transformation. Every day marks the birth of a new innovation that contributes to the ease with which we live our lives. One of them is the use of wearable applications. You can find them everywhere, and they are liked by everyone, no matter what age group they belong to. Wearable gadgets provide a whole new experience and are becoming more popular in a variety of fields, including health, fitness, retail, finance, and many others. 
Various smartwatches and glasses, including the Apple Watch, the Android Wear platform, Smart Glass, as well as fitness bands, are becoming more popular all over the globe, and their popularity is only expanding with time. Wearable applications are becoming more popular, and there is no question that wearable app development services will continue to be in great demand in the future. Deuglo is a Leading Wearable App Development Company in India. An app that tracks your fitness activities using wearable devices can help you meet your health goals faster.
As a result of our experience in the Wearable App Development Services in India and our drive to learn new things, and being open to new possibilities, we are able to create applications that are distinctive and inventive for our customers. We have a team of highly skilled and experienced wearable app developers that have a strong understanding of the subject matter at hand. Our qualified professionals make certain that the solutions they produce not only assist you in making your everyday life easier but that they also operate without a hitch. Staying one step ahead of the competition is made possible by our solutions.
What is the difference between wearable and mobile applications?
While wearable applications and mobile applications may seem to be identical, there are a few key factors that distinguish them:
As compared to mobile apps, their limited functionality

A reduction in the number of user interactions and inputs is necessary.

A large number of processes are taking on in the background.

Wearable applications are not cross-platform since they make use of APIs that are exclusive to each device.
Major Wearable Platforms
As previously said, there are countless instances of wearable technology that can be found throughout the world. Now, let's take a look at the most common forms of wearable technology available today:

Smart watches
One of the most widely used wearable technology gadgets in the world, Smartwatches reduce the need to carry a smartphone around with you at all times. Devices like this perform a wide range of functions, including sending and reading messages, displaying alerts, setting alarms, tracking physical activity, and much more besides.

Fitness trackers
These devices are used for tracking physical activity, including the number of steps walked and calories expended, as well as heart rate and sleep patterns, and other factors. Fitness trackers now provide a subset of the functionality available on smartphones, such as the ability to show alerts. In this category, head-mounted displays — virtual reality glasses are the most obvious example. These devices may be used as monitors, or they can display AR (Augmented Reality) and VR (Virtual Reality) information to users.
Smart rings, which are now the most visible kind of smart jewelry, are the most notable example of smart jewelry. Small gadgets like this are used to detect physical activity and gather data, which is then uploaded to a smartphone for further use by the user.
Our Wearable Application Development Services
If you're looking for professional Wearable App Developers in the field of wearable app development, we're here to help. Some of our major wearable app development services include,

IoT implementation
Invest in wearable app developers that have extensive experience in developing wearable applications that are fully functional, robust, scalable, and flawless. They have a strong background in implementing and integrating Internet of Things devices with wearables.

AR Integration
The ideas you have for a wearable app may be easily translated by our skilled wearable app developers into a solution that incorporates Artificial Intelligence technology and has unique features and interesting functionality.
 
Watch OS app development
Known for providing best-in-class Apple Watch app development services, we have earned a solid reputation. Our professionals' design and build entertaining and straightforward applications that are packed with useful features that keep you connected to your iOS device at all times.

Wear OS app development
With complicated capabilities like call management, notifications, display controls, Bluetooth, and many more, our wearable app professionals build immersive and fully-functional applications that are compatible with your Android smartphones and are compatible with your Android devices.

Smart Glass App Development
In addition to having a specialized team of wearable device developers who work on Smart Glass App development for devices such as Google Glasses, we also have a team of developers that are highly competent in managing any issues that may emerge when working on this technology.

Fitness App development
Everyone strives to maintain a healthy and active lifestyle. In the past, our developers have successfully designed fitness applications that monitor your heart rate, compute the number of steps taken, and many other features that are compatible with both Android and iOS devices.
Wearable Device App Development
may be beneficial to organizations in a variety of industries. Reviewing some of the major sectors that we are currently serving with wearable technologies.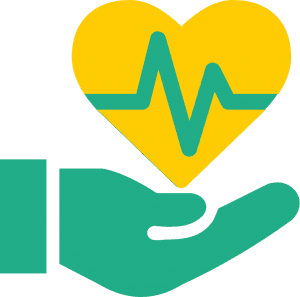 When it comes to the healthcare business, wearable gadgets are a great tool. They assist physicians in monitoring the health of patients and diagnosing disorders, among other things. Different sensors are used by such gadgets to gather health data and monitor heart rate, glucose levels, and other parameters. Most of these apps are designed to enhance the quality of healthcare services and the prompt identification of illnesses, including those that are uncommon. Smart bands, glucose monitors, diagnostic chips, and heart monitors are examples of wearable medical devices that may be found in a variety of configurations for healthcare.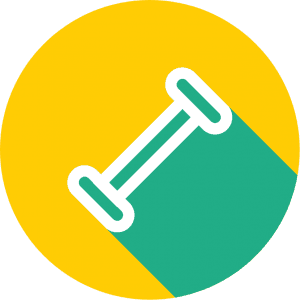 It is these kinds of wearable apps that are the most prevalent on the market. Fitness programs enable users to keep track of their overall health and physical condition. In addition to providing the essential tools to monitor physical activity during workouts, jogging, and everyday duties, smartwatches and fitness trackers also compute calories burned, measure distance traveled, and perform a variety of other functions.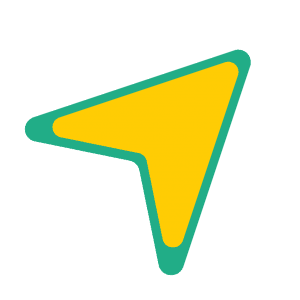 Google Maps is an excellent example of a navigation program that has a version optimized for wearable technology. The potential for such solutions is enormous, given the increasing number of smartwatches and fitness trackers that are equipped with GPS, gyroscopes, and other cutting-edge technologies. As a result, it is possible to develop outdoor navigation programs that are completely independent of cell phones.
Smartphones are not the only kind of wearable gadget available. Application development for augmented and virtual reality glasses, such as the Google Glass, is possible, and they may be utilized in education. Students may explore the universe, analyze chemicals in-depth, learn about illnesses, and study the human body using augmented reality and virtual reality.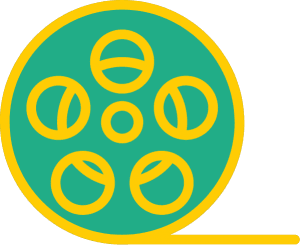 While wearable gadgets may be used for a variety of purposes, one of the most common is to listen to music and podcasts while commuting, jogging, or working out. The process of creating the next Spotify app for your wristwatch may be approached in a number of different ways.
Today, leaving your house without a smartphone does not seem to be an impossibility, thanks to smartwatches. The availability of messaging apps makes them even handier since users no longer need to carry their handsets out with them or check their messages if their smartphone is left behind, making them even more convenient.
Why choose Deuglo for Wearable Application Development?
Here we will talk about our approach to wearable application development at Deuglo. What sets us apart from other companies offering similar services? Our focus is on building a product that people actually want to use. To do that we take into consideration things like design aesthetics, ease of use, feedback loops, etc. Once we've got something working well, we then start thinking about how we can make it even better. In this way we try to keep improving while listening closely to user feedback. This approach has helped us build a great foundation for Deuglo and has allowed us to stay ahead of the competition. If you are looking to develop your own wearable app or if you need help getting started, please reach out to me via e-mail (info@deuglo.com) so that we can discuss your needs further.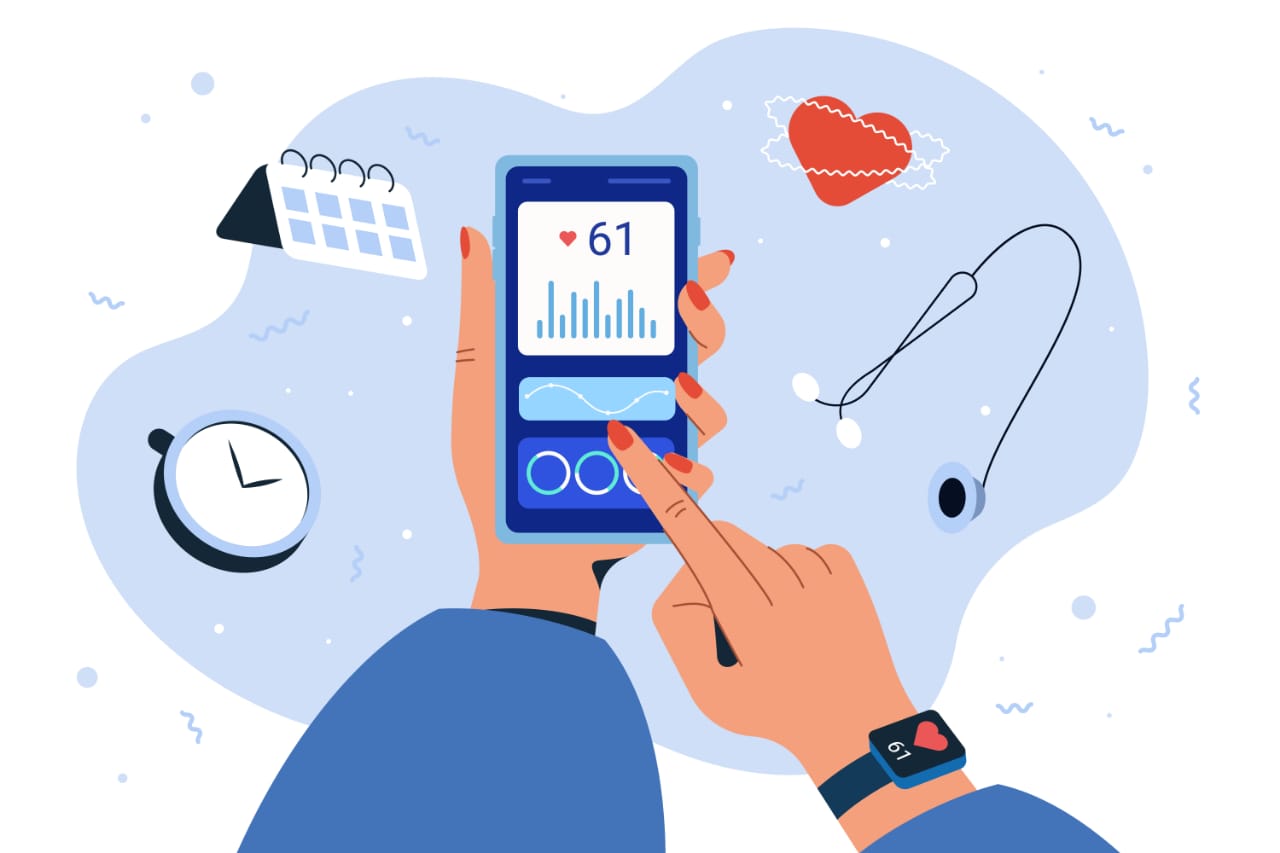 Frequently asked Questions
What is wearable technology?
Wearable Technology is basically any type of device that can be worn that has a computer chip inside it. Wearable tech includes smartwatches, fitness trackers, and other devices that are used primarily for health purposes. This includes everything from heart rate monitors to sleep apnea detection systems. There are several different types of Wearable Tech out there, but they have three basic parts if they consist at all.
 Wearables (the actual piece of tech)
 Display unit (a screen that displays info like time/date/apps)
 Control unit (a button/switch to control apps)
 The display can either be a small LCD screen, or a large OLED screen. They both function in the same way except the display size determines how much information can be displayed. An example of this would be smart watches versus a watch with just time/date. Wrist wear is the optimal place for a display unit. Smaller units can even go under the skin!
 Wearable tech can also include sensors. These usually come in two flavors; optical and mechanical. Optical sensors use light to measure distances. Mechanical sensors utilize movement or pressure to determine what's happening around them. An example of this are barcode scanners and doorbells. Wrist wear is great for both optical & mechanical sensors.
How does wearable technology work?
Smartwatches use small screens attached to your wrist that can display time, notifications and messages from apps. Fitness trackers help keep tabs on how much exercise you get in throughout the day. Heart rate monitors tell you whether or not you're exercising at an intensity that's safe or just right for you. Sleep trackers allow you to monitor your sleeping habits and figure out what times of the night you need to wake up. And glasses that track eye movements may soon help kids who struggle with reading.
What are the challenges faced by wearable app developers?
Privacy Concerns
 The current status of privacy laws around the world is evolving at a rapid pace, and not everyone is happy about this. In fact, some countries have no clear guidelines or laws. This means that it can be challenging to develop apps that respect users' privacy. A good example would be Google Glass, where people were upset that they could record them without their knowledge while walking down the street. Wearable technology companies need to take into account these issues when developing apps for their devices. They should put user safety first and make sure that their apps cannot potentially capture data that users wouldn't want to share publicly.
Technical Challenges
 There are many technical barriers that wearable device app developers face, including battery life, connectivity, and performance. These factors will affect how well an app performs and whether it is able to provide real value to consumers. If your app has poor battery life, it will not be useful for long-term use. Additionally, if your app does not connect reliably to other devices, then it will not be helpful in providing valuable information to users. Poor performance may lead to frustration or even cause harm to the end user's experience. All of these things must be taken into consideration when building apps for wearables.
Name of few Best Wearable Apps
Fitbit – A great fitness tracker that helps you monitor your activities like walking, running, cycling, etc. You can set goals for yourself and get some amazing insights into how well you are doing. It has sleep tracking features too!

Withings Smart Body Analyzer – This is pretty much a body scale but it gives you tons of information about your health. From weight to BMI to heart rate, blood pressure, hydration levels, etc., this device monitors everything.

Garmin Vivoactive 4 – This is my favorite watch! I use it everyday and find myself looking forward to seeing what info I have recorded. If you're a runner, this is one of the top 5 sports watches you need in your life. It's versatile, reliable, durable & comfortable enough to wear 24×7. Plus, it looks cool while doing it.

Apple Watch Series 2 GPS + Heart Rate – I love using the heart rate monitoring feature on my watch since it provides me real time stats about my workouts. Also, the built in GPS ensures that I don't miss any workout.

Garmin Fenix6 Sapphire (Blue) – If you want something really smart then look no further than this. This isn't just a regular fitness tracker, it's packed with tons of features including phone calling, music playback, advanced navigation, SOS, weather alerts & many more.
How are Wearable Apps useful?
Wearable technology is not just for athletes anymore. These days, businesses and even individuals can use wearables to track their activity levels, sleep patterns, heart rate, and more. There are already some amazing fitness apps that people can download onto their phones (or tablets). But what about the future, where do we go from here? Are these apps really needed? Is this technology ready for prime time?
Let's explore how wearable tech has changed over the years, what makes them unique, and whether they're really helpful for your health.