The Magento platform offers powerful tools and customizations that can help businesses make the most of their online stores. From building a store quickly and efficiently to tailoring an e-commerce site to meet specific needs, learn how to get started with Magento Development and harness the platform's power for your business success.
An Introduction to Magento Development and its benefits
Discover the power of Magento Development and its benefits for business, with a comprehensive introduction to the platform. Start making the most out of your online store today! 
What is Magento? 
Magento is a powerful e-commerce platform that allows businesses to create an online store. It provides a suite of tools and customizable features for building, managing, and optimizing an online shopping experience. With a user-friendly interface and flexible customization options, Magento can help businesses make the most out of their selling potential.
Understand the Benefits of Magento Development
Magento provides several benefits for businesses seeking to create a powerful e-commerce platform. From enhanced user experience and scalability to automated order management and advanced marketing capabilities, the features of Magento make it an ideal choice for those looking for the most comprehensive solution on the market. Additionally, its open-source architecture allows developers to customize their stores according to specific business needs and objectives.
Explore Basic Concepts and Strategies for Developing on Magento
Magento rewards developers with a comprehensive set of tools and technology suitable for creating custom website experiences. As you prepare to develop on the platform, it's important to first have a fundamental understanding of the core concepts and strategies for successful integration. This includes designing an effective front-end storefront through creativity and technical know-how, as well as leveraging its back-end operation capabilities for automated order processing, inventory management, and other operational needs.
Overview of Features and Functions offered by Magento
Magento's feature-rich platform offers a selection of core features and functions to help you create the website experience you envision. Your toolkit includes advanced media libraries and video support, page builder options for customizing product catalogs, native analytics tracking, search engine optimization (SEO) tools, loyalty programs, targeted campaigns, and automated marketing settings. You also have access to user management controls, tight security standards, and integrated payment gateways to ensure a secure shopping environment.
Utilize Third-Party Plugins and Integrations to Expand Your Store's Reach and Functionality
Magento developers can also incorporate select third-party plugins and integrations to further extend your store's features and capabilities. This can be a great way to add new payment methods for shoppers, create custom marketing campaigns, or increase conversions with upsell opportunities. Plugins and integrations can increase traffic to the site and improve user experience through gamification, live chat support, automated popups, product recommendations, and more.
In conclusion, Magento is a powerful open-source e-commerce platform that offers numerous benefits to online businesses. With its robust features, flexibility, scalability, and customization options, Magento allows businesses to create and manage their online stores effectively. Its modular architecture, extensive APIs, and third-party integrations make it a developer-friendly platform, enabling developers to build and extend functionalities easily. Overall, Magento is a great choice for businesses looking for a reliable and feature-rich e-commerce platform.
Looking for a reliable Magento Development Company? This is the right place! Deuglo offers outstanding services complete with every Magento requirement and solution, designed to boost your business success.
Summary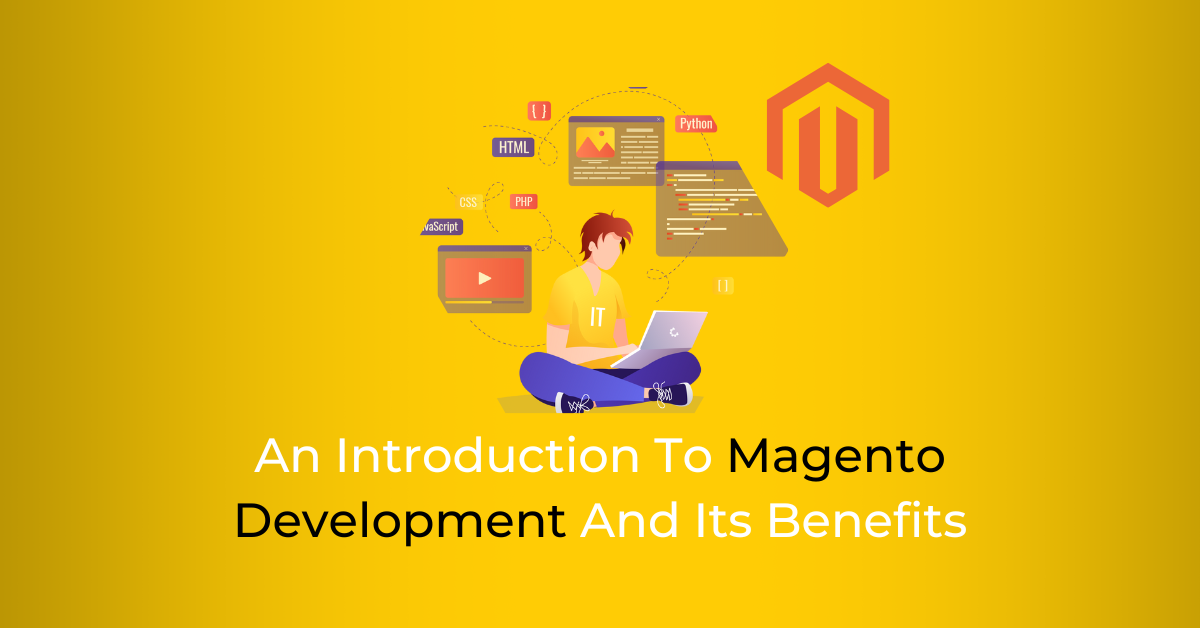 Article Name
Web Development: From Start To Finish | Deuglo
Description
Discover the fundamentals of web development and explore best practice methodology! This guide is ideal for those just starting out in web development.
Author
Publisher Name
Publisher Logo