A Leading Custom Software Development Company in India
Deuglo is a leading custom software development company in India, specializing in providing high-quality, and innovative software solutions to clients worldwide. With a team of experienced software developers, We provide end-to-end software development services including requirement gathering, analysis, design, development, testing, and maintenance.
We are expertise in a wide range of technologies including web design, mobile app development, cloud computing, big data analytics, artificial intelligence, Digital Marketing, and blockchain. Our proven track record of delivering high-quality software solutions to clients in various industries such as finance, healthcare, retail, logistics, and many more.
Deuglo follows an agile development methodology, ensuring the timely delivery of software solutions that meet client's expectations. The company places great importance on communication and collaboration with clients, ensuring that their needs and requirements are met at every stage of the software process. Trusted partner for custom software development, providing innovative and high-quality software solutions that meet the unique needs of clients in a timely and cost-effective manner.
Our Custom Software Development Process
The custom software development process typically includes the following steps:
It's important to note that the development process may vary depending on the specific project, the client's needs, and the development team's methodologies.
Requirements gathering
This is the initial stage of the process where the client's needs and requirements are identified and documented. This includes gathering information about the project's goals, objectives, and constraints.
Design and planning
Once the conditions have been gathered, the next step is to design the software and create a detailed plan for its development. This includes creating a detailed project plan, outlining the project's milestones and deliverables, and determining the resources required to complete the project.
Development
This is the stage where the software is actually built. This includes writing code, testing, and debugging. The software is developed in several iterations and the client is kept informed about the progress of the project throughout the development process.
Testing
Once the software is developed, it is thoroughly tested to ensure it meets the requirements and expectations of the client. This includes both functional and non-functional testing, such as usability, performance, and security testing.
Deployment
Once the software is tested and deemed ready for release, it is deployed to the production environment. This includes installing the software on the client's servers, configuring it, and training the client's staff on how to use it.
Maintenance
After the software is deployed, it needs to be maintained to ensure it continues to function properly. This includes regular updates and upgrades, bug fixes, and providing support to the client.
Why choose Deuglo as a Custom Software Development Company?
Get premium-level service with Deuglo's custom software development services. Discover the benefits of working with us and see why our clients continue to come back. Need customized software for your business? Choose us for an efficient and reliable service that delivers high-performance models and unique user experiences. Boost your productivity with our custom software development services.
From robust website designs to powerful apps, Deuglo can provide all your needs for high-quality custom software development solutions. Find out what we can do for you today!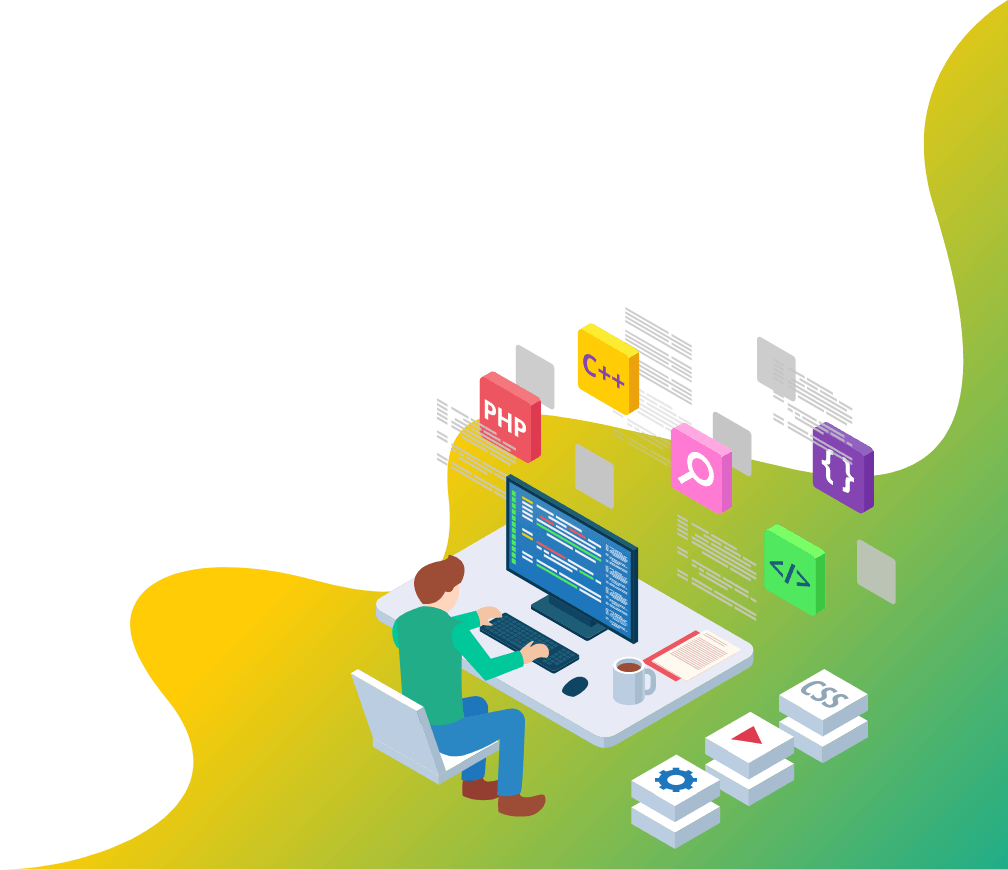 Frequently Asked Questions About Custom Software Development
What is custom software development?
Custom software development refers to the process of creating software that is tailored to meet the specific needs of a business or organization. This type of software is not a pre-packaged solution but is designed and built from scratch to meet the specific requirements of the client.
What are the benefits of custom software development?
Custom software development can offer many benefits, including increased efficiency, better workflow, and improved data management. Additionally, custom software can be tailored to the unique needs of a business, providing a competitive advantage.
How long does it take to develop custom software?
The time it takes to develop custom software can vary greatly depending on the complexity of the project and the size of the development team. Simple projects may take a few months to complete, while more complex projects can take a year or more.
How much does it cost to develop custom software?
The cost of custom software development can also vary greatly depending on the project. The cost can be influenced by the complexity of the project, the size of the development team, and the length of the development process.
How do you ensure the quality of custom software?
Quality assurance is an essential part of the custom software development process. This includes testing the software at various stages of development, incorporating feedback from users, and making sure the software meets the requirements and expectations of the client.
How do you maintain the custom software?
Custom software maintenance can include regular updates and upgrades, bug fixes, security patches, and support for new technologies. A maintenance plan should be put in place to ensure the software remains up-to-date and functioning properly.
How can I test my Android app before launching it?
You can test your Android app before launching it by using the Android emulator or a physical Android device. The emulator allows you to test your app on a virtual device that mimics the hardware and software of a real Android device. You can also use real devices for testing by using a device farm or by getting beta testers to test it before the launch.
Contact us for a Free Quote on Custom Software Development Services
Make use of Deuglo's amazing custom software development services today! Our experts provide high-quality service at competitive rates so what are you waiting for? Get your free quote now.