Graphic Design is a form of visual communication that combines imagery, typography, and other elements to create aesthetically pleasing and impactful designs. Whether you're just starting out or an experienced designer, this guide will help you hone your skills and master the basics of graphic design.
The Basics of Graphic Design – A Guide for Beginners 
Master the fundamentals or basics of graphic design with this beginner's guide! From tips on how to elevate your brand's aesthetic to which tools are right for the job, this post will have you designing like a pro in no time.
Understand the Basics of Design Theory
It's important to understand the fundamentals of design theory when creating visuals. This includes principles such as alignment, balance, contrast, repetition, and more. By understanding these rules of design and incorporating them into your work you will be able to create visually pleasing images that draw attention and convey your message clearly.
Explore Different Types of Graphic Design Styles
Similar to other art forms like painting and photography, graphic design has many unique styles. From modern minimalism to vintage collages, explore these different design styles and experiment with techniques that spark your creativity. You can even combine multiple elements from different styles for a hybrid look. When you find pieces that inspire you, take note of the elements that make the design successful so you can apply those same principles in your own work.
Develop Your Mastery of Color Theory
Understanding color theory is one of the essential skills to have when creating stunning visuals. Colors are powerful tools used to evoke certain emotions and vibes, allowing you to craft a story however you'd like. Learn how different hues interact with each other, such as complimentary and monochromatic colors, so that you can create visually stimulating designs. A strong foundation in color theory will also help set your work apart from other creators.
Learn to Use Graphic Design Tools and Software
Once you're comfortable with the basics, it's time to hone your abilities with the right tools and software. While there are a number of great options available, Adobe Creative Cloud is generally considered to be the go-to for professionals. With apps like Photoshop, Illustrator and InDesign, you'll be given access to all the best tools for designing photos, logos and other graphics. Additionally, online tutorials are helpful in teaching beginners how to use Adobe products. There are also other free and paid apps that may fulfill your design needs.
Utilize Platforms and Services to Make Professional Graphics Quickly and Easily
Platforms, and services such as Canva, Renderforest, and Fotor can make graphic design quicker and easier, providing templates and online resources to help users create professional graphics quickly. These platforms offer a range of options like customizing logos, creating presentations, designing posters, making infographics, and more. No matter your graphic design skill level, these services are an excellent way to quickly produce stunning visuals without having to spend hours learning complicated software.
Deuglo's Graphic Design Services – Creative Solutions for Any Project
Stop searching for quality Graphic Design Services – we've got it right here at Deuglo. Get exceptional results with an affordable price tag! Let Deuglo help you level up your branding with custom graphic design services that will bring more attention to your business. Request a quote now!
Summary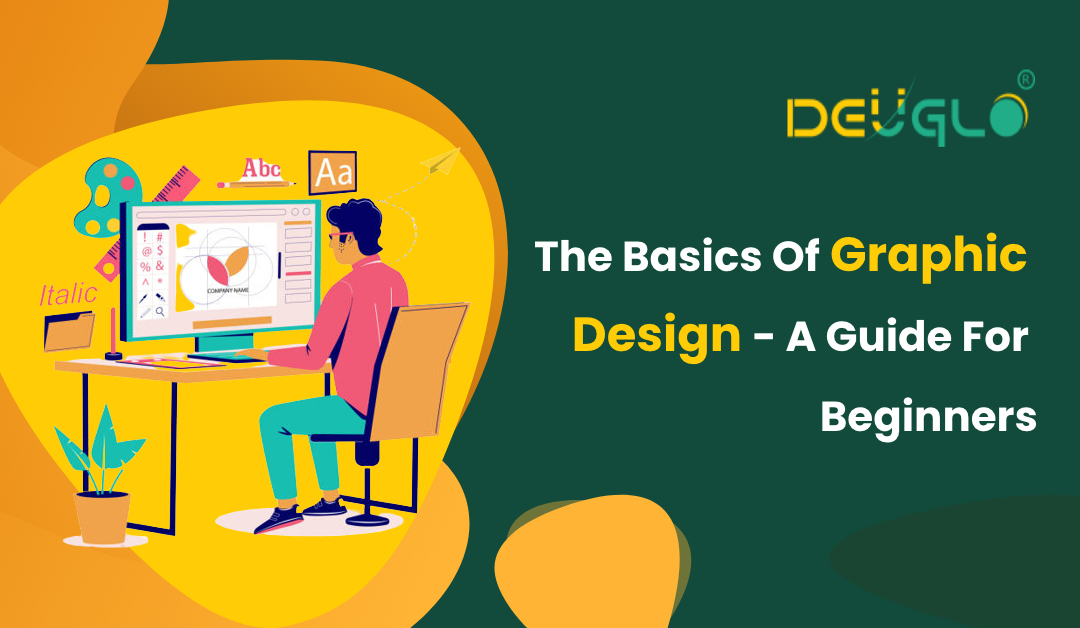 Article Name
The Basics Of Graphic Design - A Guide For Beginners - Deuglo
Description
Have you ever wanted to learn more about The Basics Of Graphic Design? Look no further! This beginner's guide offers tips, tricks, and resources to help you master the basics of creating beautiful visuals.
Author
Publisher Name
Publisher Logo