Web Application Development Company in Bangalore, Karnataka, India
Deuglo is a Top Mobile App & Web Application Development Company in Bangalore, Karnataka, India. Our passionate developers focus on helping organizations to achieve business goals, specializes in product innovations allows us to develop unique and efficient web application development that can satisfy all your business requirements, we build a web application and mobile app development by using the latest technologies. Deuglo has professional web app developers and designers in Bangalore.
We offer end-to-end web app development services for small & large industries in Bangalore, India. We write secure and high-level standard code for web app development which makes a website secure and safe. Our web app developers design mobile responsive, customizable, and user-friendly websites for your business. We adopt the latest technologies to make your web app beautiful. All these things made us the Best Mobile App & Web App Development Company in Bangalore, India. We use different types of technologies such as Java, C, C++, .Net, C#, Html5, CSS, Javascript, Jquery, Angular JSP, PHP & Mysql to develop a user-friendly web app.
Custom Web Application Development
Cloud Web Application Development
Our Web Application Development process 
Discussion

Analysis

Timeline & Cost estimation

Design, Concept & planning  

Development

Testing

Deployment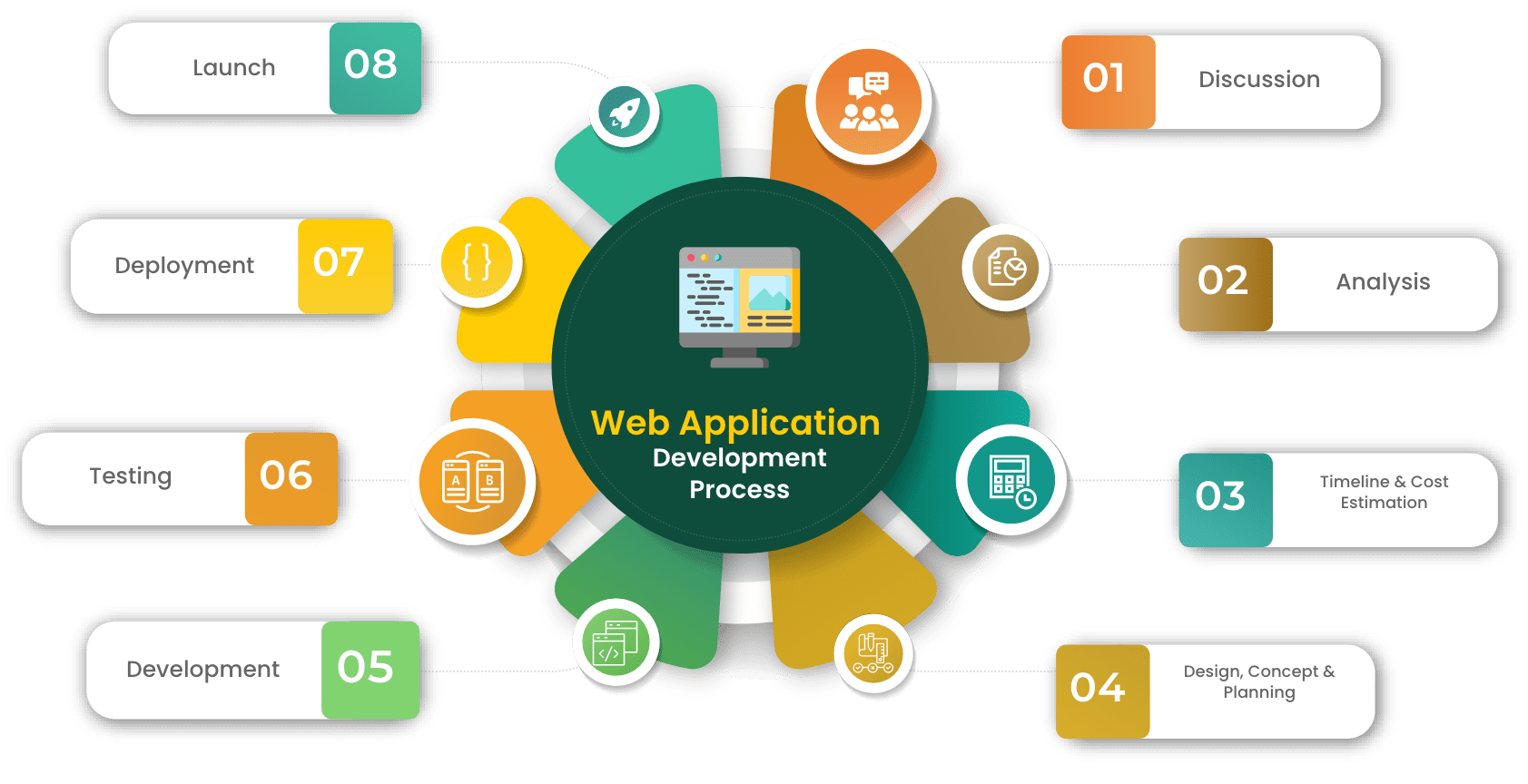 Technologies we use for Web Application Development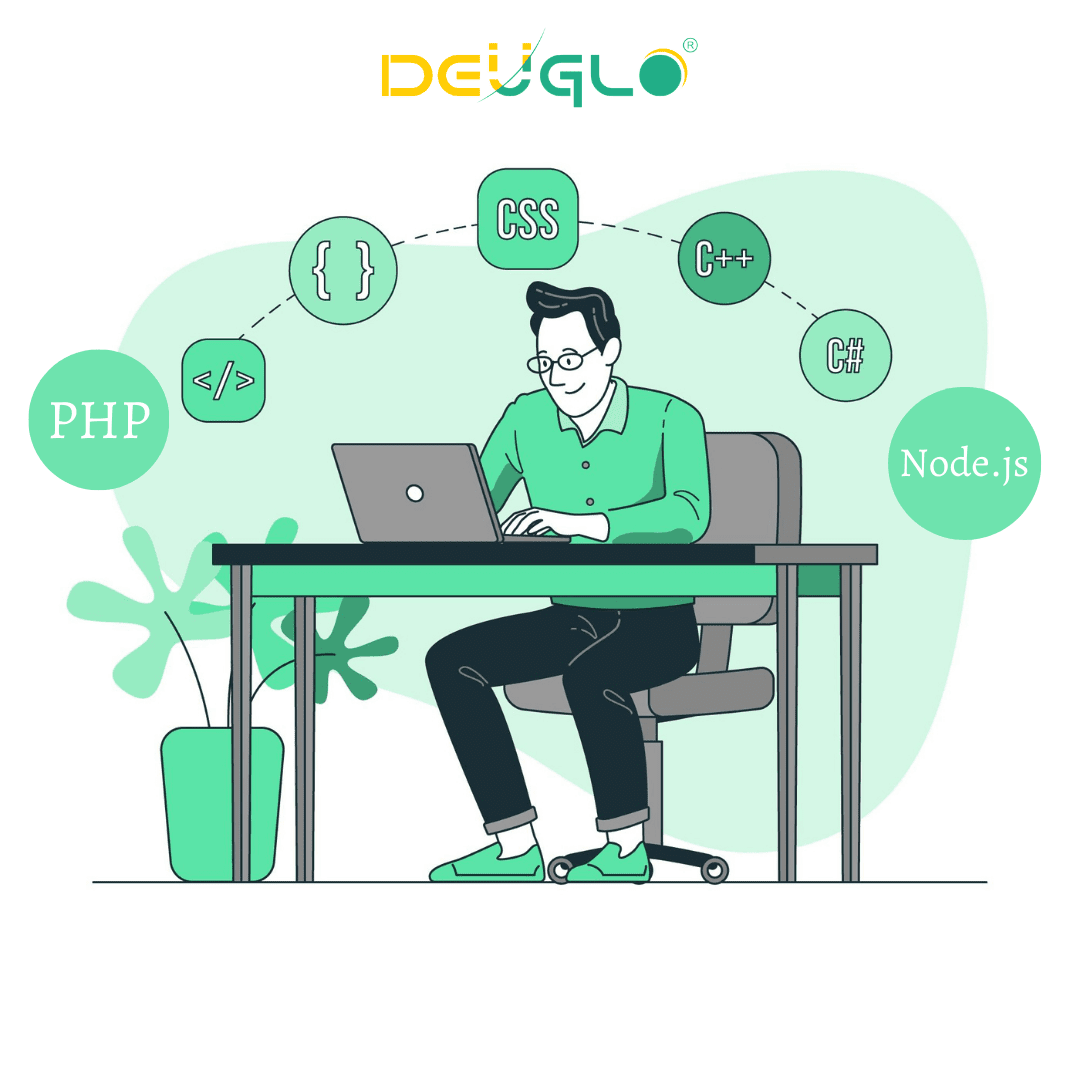 Here are some of the more popular technologies we use for Web app development
Node. js – JavaScript.

ASP.NET Web API – C#

Java – Spring, Jersey, Apache CXF, Restlet.

Python – Flask, Django REST framework.

Go.

Ruby – Sinatra, Ruby on Rails, etc..
Deuglo Infosystem Pvt Ltd is a Bangalore based Mobile App Development Company. We offer Mobile app development, Web app development, Web design, Web development, Software solutions ( Software development, Custom software development, ERP, etc), AI, IoT, Data Science, UI/UX Design, and Branding Services.
We use dynamic latest technology platforms for all the solutions we provide. This allows you to make the product robust to also add new features in the future. We implement new updates and are always proactive to provide solutions and implement new designs that are more effective and competitive, lead by new directions in search of a final product according to the needs of each new user. Our mission is to be the top-notch provider of Web Applications, products, services, and solutions across the globe that enable and transform the way our customers gather, manage, distribute, and communicate information. Our mission statement is the commitment towards our clients which we will always adhere to.
Would you like to choose our Web App Development Services in Bangalore, India.
Give us a call to get started.
Features of Web Application
Cost-effective
Easy to integrate
Fast & secure
Multiple users login
Who is involved in Web Application Development process flow
From the web app development process we can see the required persons in order to run this web app project smoothly. They are:
The project manager: 

The product owner

Back-end developer

Front-end developer (UI/UX)

Quality Assurance Tester

System Administrator