Services we provide
Internet of Things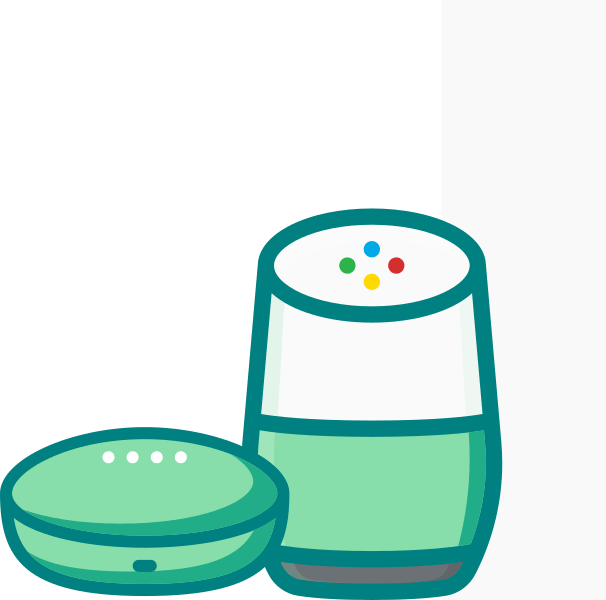 From homes and industries to enterprises, Internet of Things have become commonplace in all walks of life. Connecting everything and everyone, IoT is making the world smarter and better than ever before. However, this is just the beginning. Unlocking the full potential of Internet of Things requires that businesses understand the opportunities for value creation and systematically address the underlying challenges.
From integrating the right sensors and deriving inspired insights to choosing the best-fit platform, we provide comprehensive IoT services to our clients. We empower organizations to:
Connect and scale with efficiency
Analyze and Act on new data
Integrate and transform business processes
Improve decision making with augmented intelligence
Design, develop, integrate, deploy and manage end to end IoT processes
Seamlessly integrate IoT solutions with existing enterprise architecture
Our Process
We follow a six-step methodology for delivering the services. The seven step process includes the following deliverables based on your requirement.

Project Discovery
In-depth research of the field, market pool and target population to fine tune technological route for the design & development of the project. Creation of Software Requirement Specification.

Wireframing / Architecture
Conception and creation of the graphic elements of the application, including color scheme, atmosphere, general look and feel, etc. with mockups & wireframes.

Front End Programming
Advanced programming and integration of latest front-end technologies for enhanced user experience and usability based on the wireframes.

Server-side Development
Integration of the databases and actual programming work to implement the back-end and full administration.

Quality Assurance
Extensive testing to ensure the application is 100% bug free and is fully compatible and fine tuning the final details of the application design and features.

Go Live
Migration of the application to the live server and launch!
A Project in mind?
Contact us !