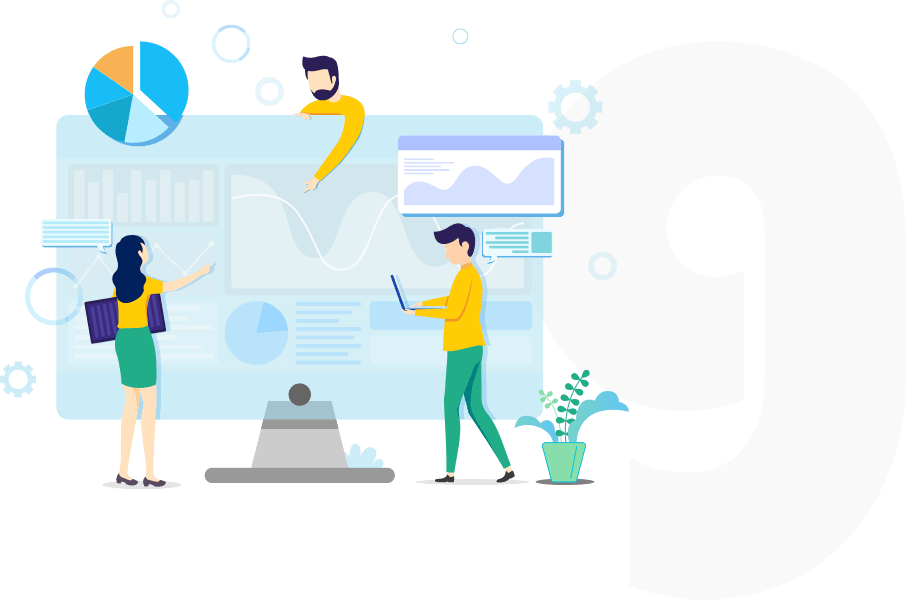 Services we provide
Data Science
Deliver cutting-edge data analytics solutions
Derive near real-time actionable insights
Discover innovative solutions to business problems
Drive informed decision making, and
Realize Digital Capital
Digital insights driven business models are the truth of the customer-centric economy. The possibilities and opportunities hidden away in the tremendous amount of data originating from social media, beacons, IoT devices, smartphones, web clickstream, and hundreds of other sources are simply enormous. However, it is becoming more and more difficult for organizations to derive actionable insights from the strings of 0s and 1s. Traditional analytical methods are growing obsolete at an unprecedented pace in the rapidly evolving digital business landscape. Technologies like artificial intelligence, real-time data ingestion, cognitive computing, predictive analytics solutions, and natural language processing are already reinventing the way businesses utilize data to glean actionable insights.
Our Process
We follow a six-step methodology for delivering the services. The seven step process includes the following deliverables based on your requirement.

Project Discovery
In-depth research of the field, market pool and target population to fine tune technological route for the design & development of the project. Creation of Software Requirement Specification.

Wireframing / Architecture
Conception and creation of the graphic elements of the application, including color scheme, atmosphere, general look and feel, etc. with mockups & wireframes.

Front End Programming
Advanced programming and integration of latest front-end technologies for enhanced user experience and usability based on the wireframes.

Server-side Development
Integration of the databases and actual programming work to implement the back-end and full administration.

Quality Assurance
Extensive testing to ensure the application is 100% bug free and is fully compatible and fine tuning the final details of the application design and features.

Go Live
Migration of the application to the live server and launch!
A Project in mind?
Contact us !